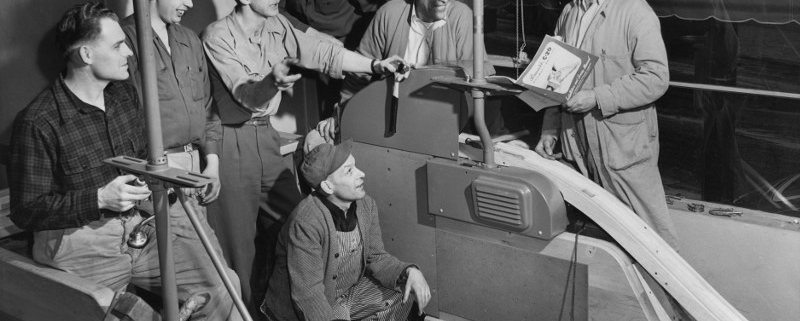 The hot, summer months are upon us and while traffic may be slowing, the need for bowling alley maintenance remains. Here is a checklist of centre maintenance activities you should be keeping an eye on at this time of year.
Atmosphere Controls:
Clean out A/C ventilation systems.
Keep an eye on humidity during the summer.
Change filters.
Electronics:
Dust out electronic enclosures including POS systems.
Allow for ample ventilation.
Check old electronic spare parts board.
Replace old batteries.
Building Maintenance:
Thoroughly clean floors from winter salt. Stripping and waxing might be needed.
Thoroughly clean approaches from winter salt and dry thoroughly from summer humidity.
If time allows, strip and wax floors where applicable.
Painting and touching up walls/equipment.
Carpet Cleaning to remove any winter salt and dirt.
Outside maintenance to remove winter issues now that snow is melted.
Clean off roofing drains.
Bowling Shoes and Bowling balls:
Thoroughly check and clean shoes.
Replace any worn or damaged shoes as they could cause safety hazards
Thoroughly inspect bowling balls for damages and sharp edges.
Replace damaged bowling balls for equipment and customer safety.
Cleaning bowling balls with lane cleaner will help prevent dirt from reaching pins and pinsetters.
Checking and cleaning bowling pins will help prevent jams or stops.
Pinsetters:
Cleaning dirt and debris from pinsetters will make a huge difference to the start of the winter leagues.
Replace any broken or worn parts.
Check on status of pins and clean. Visible wood is a sign of pins needing to be changed out.
Staff:
Summer is an optimal training time for mechanics to prepare for the busy winter season.
Lane Surface:
Have your lanes inspected for changes in tilting and warping?
This is a perfect time to change or test out new oil or lane conditioner to improve bowler experience.
https://strikerbowling.com/wp-content/uploads/2018/06/Summer-Maintenance-Checklist-Striker-Bowling.jpg
621
800
micmillst
https://strikerbowling.com/wp-content/uploads/2017/01/logo-sbs.png
micmillst
2018-06-22 18:47:28
2021-01-25 20:26:35
Summer Maintenance Checklist