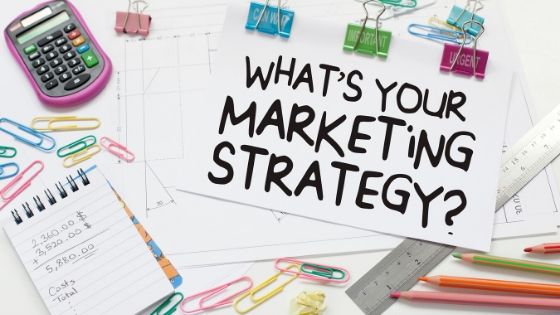 THE BRUNSWICK CLOUD MAKES IT EASY TO PREPARE A 12-MONTH MARKETING PLAN
(reprinted from the December Brunswick Newsletter)
All business owners need a financial plan for the future. That's why you and your team sit down each year to reflect on the past year's budget and make plans, goals, and adjustments for the upcoming year.  In much the same way, your team should be planning for the next marketing year as well. The process is similar: review the previous year, plan for the next year, and pivot and adjust along the way.
Having a 12-month plan allows your team to create measurable goals, stay on the same page, and be proactive instead of reactive. Once this year's plan is developed, it will be easier year over year to implement similar marketing efforts. As we head into the new year, now is the perfect time to put together your 12-month marketing plan.
Start by reviewing your objectives and thinking about your main business goals for 2020. It's also crucial to know your budget for marketing and where you're going to focus your spending to maximize your ROI.  Then you can appropriately lay out a strategy to help those areas grow.
Are you hoping to attract more league bowlers?  Increase birthday party revenue? Drive food and beverage sales for guests already in the center? Some goals might be seasonal, such as league building or holiday-driven special events. Others might require attention throughout the year. Once you finalize your goals, write them down and assign each goal to a quarter or multiple quarters. The table below provides an example of objectives assigned to dates throughout the year.
Now that goals have been identified, it's time to reverse-engineer to determine when the appropriate marketing efforts should begin. A marketing campaign for winter leagues will require a 4-to 6- week lead time for marketing. Planning ahead promotes being proactive instead of reactive. We know the holidays that are coming up, we know the leagues that are about start, and we know the events that lie ahead. Our customers should too.
If you want to increase your birthday party sales during the highest-volume months, marketing efforts need to begin in the summer. Promotion of company holiday parties can begin as early as summertime. (Many businesses book their company parties that far out.)
Knowing when to start a given marketing strategy is imperative. It allows enough time for your campaign to gain momentum and enough traffic to bring awareness to what you're promoting. Most centers don't allow enough time for a campaign to pick up steam and end up with a lower turnout than hoped for a promoted event.
All of this means your marketing materials and concepts should be finalized one or two quarters in advance of the start of your campaign. One of the most powerful features of the Brunswick Cloud is the ability to plan ahead and let the Cloud go to work for you.
Creating your 12-month marketing plan is easier than you might think when you use Brunswick Cloud.  Case in point: use Brunswick Cloud's Custom Campaign Manager to create monthly emails for the entire year. Brunswick Cloud lets you tailor colors, imagery, and links to support your center's brand. Take full advantage of the 50+ pre-built campaigns provided in Brunswick Cloud to promote holidays, upcoming events, and promotions on birthday parties, food & beverage, happy hour and more. Once you establish your goals and calendar, you can schedule each campaign digitally in Brunswick Cloud, allowing campaigns to turn on and turn off according to your schedule.
With a 12-month marketing plan, you'll be strategic, planned, and prepared with campaigns to support your fiscal goals. Let Brunswick Cloud help you start 2020 knowing you're ready to make it a great year!
https://strikerbowling.com/wp-content/uploads/2020/03/Untitled-design.jpg
315
560
Chantal Suthons
https://strikerbowling.com/wp-content/uploads/2017/01/logo-sbs.png
Chantal Suthons
2020-03-25 17:36:16
2020-03-25 17:36:16
Brunswick Cloud Marketing Plan